SEASON 2 EPISODE 2
Pitch
Non inserted, hypo allergenic, self-adhering nasal nose filter
Entrepreneur
Joe Moore
Asked For
$500,000 for 10%
Deal
$750,000 loan for 30% + 10% royalty in perpetuity
Shark
Kevin O'Leary, Daymond John and Mark Cuban
Status
IN BUSINESS
What is First Defense Nasal Screens
First Defense is the health technology company behind the First Defense Nasal Screens – a self-adhesive nose filter made of 100% breathable, non-latex, hypoallergenic material that fits over and covers the nostrils.
First Defense's patented Nasal Screens have been lab tested and proven to be up to 92% effective at particles 1 micron in size and 77% effective on particles as small as 0.1 microns.
This makes First Defense Nasal Screens a simple, practical, and inexpensive solution for protection against viruses, bacteria, allergens and pollutants.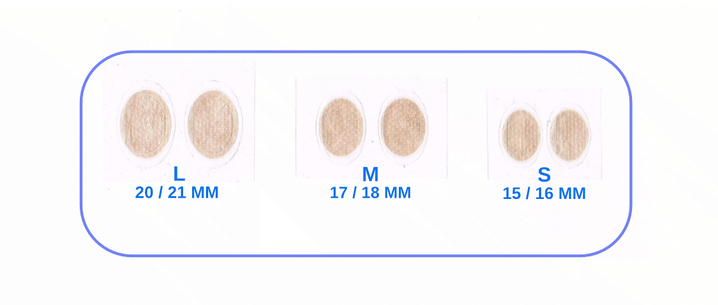 First Defense Nasal Screens Before Shark Tank
The company was founded in 2011, by Joe Moore, after experiencing a near-fatal sneezing attack.
Joe had been driving one day when his allergies were suddenly triggered. In the midst of an allergy-induced sneezing fit, Joe lost control of his car and nearly found himself in the back of a semi-trailer truck.
The experience inspired him to search for a solution that would preventa similar episode in the future.
Naturally, his first choice was to try face masks. He found face masks to be bulky, uncomfortable, requiring constant manipulation, and ultimately didn't offer enough protection as air could escape through the edges.
After some trial and error, he eventually created the nose filters that would save noses around the world and make him a millionaire today.
In Season 2 Episode 2, Joe pitched his revolutionary nose filters on Shark Tank where he was initially met with ridicule before revealing he had sold millions of units and had orders for millions more.
The ridicule quickly turned into several offers including an offer of $4 million for the entire company from Robert Herjavec. Joe declined but later mentioned he may have accepted if the offer had been for $10 million.
He eventually left the Shark Tank with a deal from Kevin, Mark and Daymond – $750,000 loan for 30% including a 10% royalty and season tickets to Dallas Mavericks games.
First Defense Nasal Screens Nose Filters After Shark Tank – Where Are They Now?
With overseas contracts awaiting him and a plan for expansion in the East, Joe decided it was in his best interest to walk away from the Shark Tank deal.
Today, First Defense Nasal Screens is available in over 50 countries worldwide with patents issued in India, Japan, China, US, Canada and Europe.
The company's growth has been primarily driven by demand in the Middle East and Asia where air pollution has long been a serious issue.
In the US, First Defense Nasal Screens have grown popular for a variety of uses and industries from mining, construction and by people suffering from chemical sensitivities but the majority of its sales stil come from those suffering from allergies.
Today, with the rise of Covid, Americans are turning to First Defense Nasal Screens for protection as an alternative to the increasingly scarce supply of face masks, which on its own are a weak solution whose drawbacks are remedied by First Defense's nose filters.